People
Amy Stiffarm, M.P.H.
Research Assistant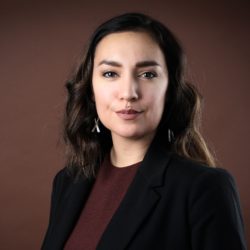 Amy Stiffarm has more than 8 years of experience in research and public health.
Stiffarm is the research assistant for JBA's Tribal Evaluation practice area. She assists with coordinating activities for the Multisite Implementation Evaluation of Tribal Home Visiting project, including the tribal review process, technical workgroup meetings, grantee meetings, data collection trainings, and data collection. She also supports the Tribal Evaluation Institute and other projects as needed.
Prior to working for JBA, Stiffarm supported community-based participatory research with several tribes across the United States. That work examined heavy metal contamination in traditional foods. She received her M.P.H. from the University of Montana, where she focused on maternal and child health in Native American populations.