People
Ashley James
Research Assistant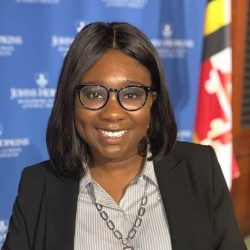 Ashley James has a background in environmental science and health, as well as experience in the public, private, and nonprofits sectors. Her interests include the intersection of environmental health with maternal and child health, particularly how the environment can impact birth outcomes. She has strong quantitative and qualitative research skills.
James is a research assistant for the Child and Family Development practice area. Currently, she supports the National Home Visiting Resource Center and the Maternal, Infant, and Early Childhood Home Visiting Technical Assistance Resource Center projects.
She will receive her M.P.H. from the Emory University Rollins School of Public Health in May 2021.