People
Charlie Ferguson, Ph.D., M.S.W., Ed.M.
Senior Research Methodologist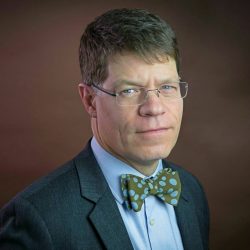 Charlie Ferguson has more than 32 years of experience in program evaluation, applied social science research, research design, quantitative and qualitative analysis methods, technical assistance, and teaching. He has directed evaluations in the areas of child welfare, juvenile probation, mental health, and education.
Ferguson is the director of evaluation for the Evaluation Technical Assistance for Title IV-E Waiver Demonstrations project. In that role, he provides methodological and statistical technical assistance and support to over 30 states, tribes, and jurisdictions implementing child welfare demonstration projects with flexible funding. Additionally, Ferguson is senior methodologist on the Evaluation of the Capacity Building Collaborative project and the Prenatal Alcohol and Other Drug Exposures in Child Welfare project. 
Previously, Ferguson held research and evaluation positions at San Jose State University, Sonoma State University, and the University of California, Berkeley. He is a university-level lecturer in social welfare policy and research. ​
Ferguson received a Ph.D. and an M.S.W. from the University of California, Berkeley, and an Ed.M.​​ from Harvard University.