People
Colleen Killian, Ph.D.
Senior Research Associate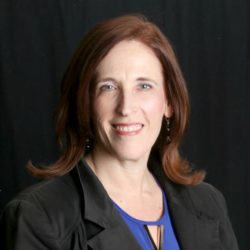 ​Colleen Killian has more than 24 years of experience in applied social science research, data analysis, program evaluation, and technical assistance. She is an expert at translating research into programs and practices that improve safety, permanency, and well-being for children and families.
Killian works on the Evaluation Technical Assistance for Title IV-E ​Waiver Demonstrations project, where she provides evaluation and technical assistance to more than 30 states, tribes, and jurisdictions implementing demonstration projects with flexible funding. She is also an evaluation liaison for the Technical Assistance on Evaluation for Children's Bureau Discretionary Grant Programs.
Prior to joining JBA in 2015, Killian was a lead evaluator on projects for Children and Family Futures in Lake Forest, California. Her previous research experience primarily focused on child welfare services, child and adolescent development, substance abuse prevention and treatment, family and adult treatment drug courts, veterans treatment courts, and other collaborative program models. ​​​
Killian has a Ph.D. in developmental psychology from the University of California, Riverside.