People
Joanna DeWolfe, M.S.
Senior Research Associate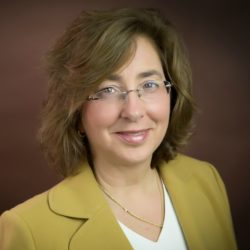 Joanna DeWolfe has 27 years of experience in applied social science research and evaluation of programs serving children and families. Her subject expertise includes child welfare, early childhood education, program implementation, and evaluation of technical assistance programs. DeWolfe was a foster parent in Montgomery County, Maryland for 6 years and served on the county's Citizens Review Panel for Children.
At JBA, DeWolfe is the assistant project director for the Cross-Center Evaluation of the Child Welfare Capacity Building Centers, which provides technical assistance and support to state public child welfare agencies, tribes, and court improvement programs to strengthen practice and administration. She is also the senior research associate on the Evaluation of the Cook Inlet Tribal Council Regional Partnership Grant. That project assesses program implementation and effectiveness of using team decision making with Cook Inlet Tribe families involved with child welfare because of substance use. For the study of Prenatal Alcohol and Other Drug Exposures in Child Welfare, DeWolfe conducts onsite data collection and supports qualitative analyses.
Previously, DeWolfe was a senior research associate on the Cross-Site Evaluation of Child Welfare Implementation Centers and National Resource Centers, evaluator for the Cross-Site Evaluation of the Family Connection Discretionary Grants, and a site liaison for the Evaluation of the Title I, Part D, Neglected or Delinquent Programs.
DeWolfe joined JBA in 2008. She received an M.S. in family and community development from the University of Maryland.