People
Julie Morales, Ph.D.
Associate Director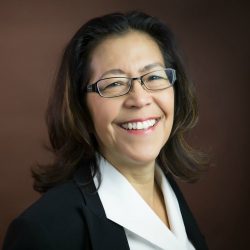 ​Julie Morales has 25 years of experience in applied social science research, program evaluation, research design, and statistical methods. Her areas of expertise include the design and implementation of human services program evaluations and the provision of programmatic and evaluation technical assistance. 
She has provided evaluation technical assistance to states, tribes, and human services organizations receiving grant funding from the Health Resources and Services Administration, Administration for Children and Families, Substance Abuse and Mental Health Services Administration, and the Children's Bureau.
At JBA, Morales currently serves as project director and senior tribal liaison for the Tribal Evaluation Institute supporting grantees of the Tribal Maternal, Infant, and Early Childhood Home Visiting Program in the areas of evaluation, performance measurement, continuous quality improvement, dissemination, and data systems. She also leads a team of local liaisons providing evaluation support to Tribal Personal Responsibility Education Program grantees funded by the Family and Youth Services Bureau.
Morales received a Ph.D. in child psychology with a concentration in applied developmental psychology from the University of Minnesota.