People
Kirsten Keene, M.A.
Research Associate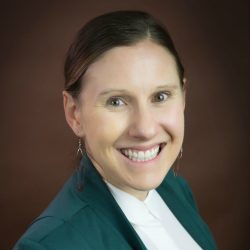 Kirsten Keene has more than 10 years of experience in applied social science research and program evaluation. Recent work has focused on programs related to child welfare services, child development and early education, and interagency collaboration. Her technical and research skills include qualitative research methods, data analysis, development of data collection tools, literature reviews, and theories of change and logic models.
Keene supports a number of JBA projects by conducting interviews, coding and analyzing qualitative data, providing evaluation technical assistance, conducting literature reviews, and writing reports. Recent projects include—  
Tribal Temporary Assistance for Needy Families-Child Welfare Coordination Data Capacity Building

Multisite Implementation Evaluation of Tribal Home Visiting
Cross-Center Evaluation of the Child Welfare Capacity Building Collaborative
Literature Review and Program Scan on the Arts and Pain Management and Substance Use Disorder

Evaluation of the Title I, Part D, Neglected or Delinquent Programs

Evaluation Technical Assistance for Title IV-E Waiver Demonstrations
Prior to joining JBA in 2012, Keene provided programmatic, research, and evaluation support to projects focused on HIV/AIDS, art, and community health outreach and education. She received an M.A. in applied anthropology from the University of Maryland.