People
Matthew Poes, M.S.
Senior Research Associate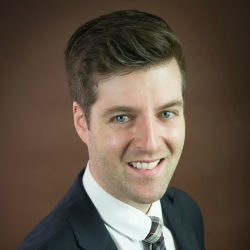 Matthew Poes has more than 15 years of experience in research, evaluation, and technical assistance related to home visiting. His areas of expertise include advanced and innovative research methods, program evaluations, data collection and data system planning, technical assistance, and federal security requirements.
Poes has provided technical assistance to awardees of the Maternal, Infant, and Early Childhood Home Visiting Program for nearly a decade with a focus on performance measurement, continuous quality improvement, and evaluation. He recently helped the state of Washington apply an implementation science framework and apply an equity lens that integrates the voices of underrepresented populations. He is currently a technical assistance specialist for the Maternal, Infant, and Early Childhood Home Visiting Technical Assistance Resource Center.
Through the Home Visiting Applied Research Collaborative project, Poes introduces innovative research approaches and works to advance precision home visiting. As JBA's risk officer, he co-leads JBA's data system security processes.
Previously, Poes managed the Fussy Baby Fidelity Study and a project focused on creating a quality observation assessment tool for home visitors. He served as an analyst and methodologist on numerous home visiting evaluation projects with Nurse-Family Partnership and Healthy Families America. He received an M.S. in child development and family studies from Purdue University.