People
Minh Ha
Research Assistant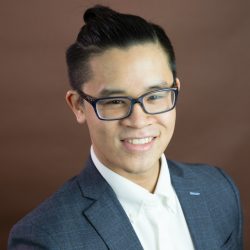 ​Minh Ha has more than 6 years of experience in research, data collection and analysis, data visualization, database management, and quality control.
He currently leverages those skills to help prepare reports for two projects, the Tribal Evaluation Institute and Design Options for Home Visiting Evaluation. He also supports the Survey to Assess Section 508 Conformance by designing and disseminating web-based surveys and managing data for more than 3,000 survey participants.
Prior to joining JBA, Ha worked as a teaching assistant at the University of Maryland School of Public Health. He received a B.S. in kinesiology from the University of Maryland.