People
Sylvia Greer
Research Assistant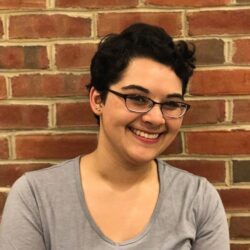 Sylvia Greer has a background in social science research and experience working in early childhood education and human services. Her work focuses on child welfare and education.
She is the research assistant for JBA's Child Welfare practice area and assists with three projects: Prenatal Alcohol and Other Drug Exposures in Child Welfare, Cross-Center Evaluation of Child Welfare Capacity Building Centers, and Technical Assistance on Evaluation for Children's Bureau Discretionary Grant Programs.
Greer received a B.A. in economics from the College of William and Mary.