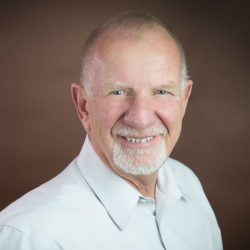 James Bell founded JBA in 1979 after completing 5 years with Joseph Wholey's Program Evaluation Studies Group at the Urban Institute in Washington, DC, where he helped develop new approaches to planning and implementing evaluations that inform program management and decision making.
The group's innovations spawned the widespread use of logic models and evaluability assessments, fostered greater involvement by stakeholders and clients in research and evaluation, and influenced the development of the 1993 Government Performance and Results Act.
JBA's first project, Baltimore Blueprint, examined reforms in community social services, education, health, and housing initiated in response to needs expressed by neighborhood leaders in Baltimore's disadvantaged communities. This experience led to performance monitoring and evaluation in Maryland, Pennsylvania, Delaware, and the District of Columbia on programs in child care, welfare reform, health care access, and refugee resettlement.
We embarked on projects for the Assistant Secretary for Planning and Evaluation, U.S. Department of Health and Human Services, that included short-term or rapid response evaluations related to public health issues, such as the potential advantages and disadvantages of private-sector support for clinical trials sponsored by the National Institutes of Health (NIH).
By the mid-1980s, we began a series of evaluations for NIH focusing on biomedical and behavioral health care research, protections for human research subjects, shared use biomedical instrumentation, and clinical research resources. During this same period, we started evaluating demonstrations of managed care approaches to financing and delivering primary care and behavioral health services for the Centers for Medicare and Medicaid Services and the Assistant Secretary for Health, U.S. Department of Defense. For example, a Medicaid evaluation included the first applied field studies of primary care case management, which allowed states with federal waivers to offer Medicaid recipients an assignment to a single primary care gatekeeper provider.
In 1988, Elyse Kaye joined JBA to establish a child welfare practice area. By 1990, in collaboration with Westat, we completed the first national study of the impact of adoption subsidies on children with disabilities and their adoptive families, developed national estimates of the extent of abuse and neglect among children with disabilities and children from families with substance use disorders, and assessed the effectiveness of Children's Justice Act grantees in meeting the legislation's objectives. During this time, we independently evaluated the performance of Adoption Opportunities Program grantees and launched the National Survey of Current and Former Foster Parents.
By the early 1990s, we developed national estimates of the number of infants residing in hospitals beyond the date of medical discharge and prepared a Report to Congress as required by the Abandoned Infants Assistance Act of 1988. The work in child welfare extended into the area of family preservation and family support through the Evaluability Assessment of Family Preservation Programs, which involved a national random-assignment evaluation design. In 1994, we began the Implementation Study of Family Preservation and Family Support Services, which continued into the next decade when the program was reauthorized as the Promoting Safe and Stable Families Program.
The 1990s also saw the continuation of projects for NIH, further expansion in the child welfare and child development arenas, and new assignments from private foundations on the use of outcome measurement approaches. We also began a 12-year involvement in evaluating integrated interventions for persons living with HIV/AIDS and co-occurring psychiatric and addiction disorders.
Since 2000, our portfolio has expanded into evaluation technical assistance, primarily for state child welfare agencies and community-based organizations. There has been heightened involvement as a coordinating center and data repository for multisite studies and random assignment controlled clinical trials, including studies in the areas of diabetes self-management, HIV medication adherence, home visiting, child maltreatment prevention, and tribal evaluation.