People
Kristyn Yepa, D.N.P.
Senior Research Associate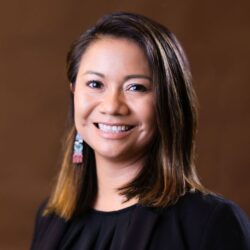 Kristyn Yepa has more than 15 years of experience in tribal healthcare systems. She is an expert in public health administration with strengths in tribal healthcare system design; tribal public health models; research processes; data collection; program evaluation; community health nursing; and patient, family, and community advocacy. She has experience designing youth development programs, coordinating school health, and using protective factors to improve the overall well-being of native communities. She has also worked with the Centers for Disease Control and Prevention, Indian Health Service, U.S. Department of Health and Human Services, and other granting agencies on projects related to obesity prevention, communicable disease prevention, and diabetes prevention and treatment.
Prior to joining JBA, Yepa was the director of public health services at Isleta Pueblo, NM. She received a doctorate in nursing practice in nurse executive and organizational leadership from the University of New Mexico.