People
Kimberly McCombs-Thornton, Ph.D.
Senior Research Associate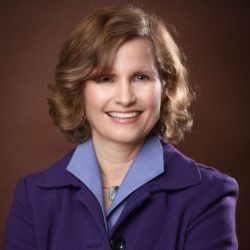 Kimberly McCombs-Thornton has more than 20 years of experience working with nonprofits and universities to evaluate programs for children and families. She is an applied social scientist with expertise in quasi-experimental design, survey development, qualitative methods, cost studies, and technical assistance. She has directed evaluations related to early childhood obesity, child care, early literacy, child welfare, and pediatric HIV/AIDS, among others. McCombs-Thornton also has extensive experience reviewing and rating evidence for early childhood programs.
For the Design Options for Home Visiting Evaluation project, McCombs-Thornton will lead the Return on Investment/Pay for Outcomes effort and provide evaluation technical assistance to states. She will also serve as team lead for the process evaluation and site data collection plans for the HealthySteps Outcome Pilot Project.
Prior to joining JBA, McCombs-Thornton was the research and evaluation director for Smart Start, North Carolina's nationally recognized early childhood initiative. She also directed evaluation efforts for ZERO TO THREE's Safe Babies Court Teams.
McCombs-Thornton received an M.P.P. from the University of Chicago and a Ph.D. in public health from The University of North Carolina at Chapel Hill.