Organizations that receive federal grants to implement child welfare programs are generally required to conduct program evaluations of their funded projects.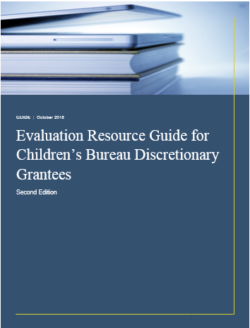 This updated and expanded guide will help them do that. It lists almost 200 online and print resources on—
Understanding program evaluation
Research design and methodology
Data collection
Data analysis
Reporting and using evaluation findings
The resources are particularly relevant to Children's Bureau discretionary grantees and others in child welfare, but they will be useful to researchers and evaluators in a range of health and human service fields.