People
Eleanor Fisk, Ph.D.
Research Associate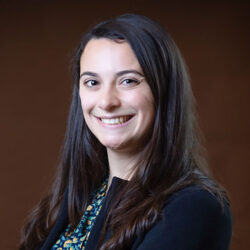 Eleanor Fisk has more than 5 years of experience in early childhood research, policy, and practice. Areas of expertise include community-engaged evaluations, applied research, and longitudinal secondary data analysis. Her interests include early childhood development, early care and education programs, and the role of policies in supporting families experiencing socioeconomic disadvantage.
At JBA, Fisk supports two evaluations of parenting programs: the Formative Evaluation of the FOCUS+ for Fathers Program and the Generation Hope Scholar Program Evaluation. She also contributes to the National Home Visiting Resource Center.
Fisk previously completed a Society for Research in Child Development State Policy Post-doctoral Fellowship in the Connecticut Office of Early Childhood. She has worked as a preschool teacher in a community-based child care program. She received her Ph.D. in human development and family sciences from the University of Connecticut, where her dissertation examined the types of services available to families who enroll in Early Head Start prenatally.