People
Susan Higman, Ph.D.
Senior Research Associate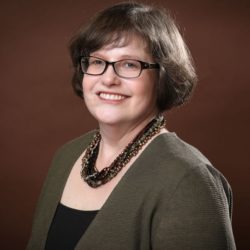 Susan Higman has nearly 25 years of experience in applied research and evaluation on maternal and child health and child development, including 13 years on home visiting evaluation and data analysis. She is an evaluation technical assistance specialist for the Maternal, Infant, and Early Childhood Home Visiting Technical Assistance Resource Center, and a former technical assistance liaison for the Design Options for Home Visiting Evaluation project. She also provided analytic support for the court improvement programs substudy within the cross-center Evaluation of the Capacity Building Collaborative project.
Previously, Higman worked on evaluations of the Hawaii Healthy Start program and Maryland home visiting programs and on a national study of the scale-up of observational measures in home visiting. For 10 years, she focused on global health research and policy related to maternal and child health in low-resource settings. She received a Ph.D. in public health and an M.A. in government from Johns Hopkins University. She is an associate faculty member in the Department of Population, Family and Reproductive Health at the Johns Hopkins Bloomberg School of Public Health.