What investments are federal agencies making to address trauma and promote resilience in children and families? What are promising community- and state-level programs supported by federal and nonfederal investments?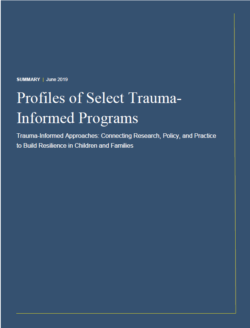 This resource highlights trauma-informed programs spanning diverse sectors, geographic locations, and funding sources.
The first section presents an overview of programs and key observations. The second section features individual program profiles. An appendix presents additional information about technical assistance centers and trauma-related resources.