People
James Bell, M.A.
Founder and President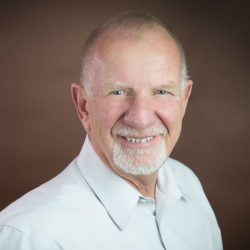 James Bell has more than 40 years of experience designing and directing national program evaluations. He started JBA in 1979 to help programs better serve children, families, and communities. As president, he oversees all aspects of the firm and serves as corporate monitor on a number of projects.
Bell has led more than 20 evaluations for the National Institutes of Health, including a national evaluation of the Program for Human Subjects Protection and an evaluation of the Shared Use Scientific Instrumentation and General Clinical Research Centers Programs for the National Center for Research Resources. He assisted the National Cancer Institute with a congressionally mandated evaluation of the National Cancer Research Program (Measure of Progress Against Cancer) and the National Cancer Advisory Board with a strategic plan for cancer research (Cancer at a Crossroads).
Recently, for the Children's Bureau, Bell oversaw the national Permanency Innovations Initiative Evaluation for children in foster care. He was the principal investigator for the multiagency HIV/AIDS Treatment Adherence, Health Outcomes, and Cost Study. He also evaluated the clinical outcomes and cost of integrated services for persons with HIV/AIDS and co-occurring mental health and substance abuse disorders.
For the Agency for Healthcare Research and Quality, Bell directed the Evaluation of Efforts to Implement and Spread Comparative Effectiveness Review Findings. He also conducted health care evaluations for the Centers for Medicare and Medicaid Services, the Centers for Disease Control and Prevention, the Assistant Secretary for Planning and Evaluation, the Office of the Assistant Secretary for Defense (Health Affairs), and other federal and state agencies.
Prior to founding JBA, as a senior member of the Program Evaluation Studies Group at the Urban Institute, Bell helped develop a method for planning and implementing multidisciplinary program evaluations using logic models that combined quantitative and qualitative methods. He earned an M.A. in political science from California State University Northridge.