People
Katie Sacca Brennan, M.P.H.
Research Associate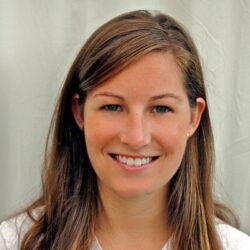 Katie Sacca Brennan has nearly 10 years of experience monitoring and evaluating maternal and family health and development programs. Her evaluation experience encompasses qualitative and quantitative methods. She has also provided technical assistance and developed data and evaluation capacity for projects related to home visiting, reproductive health integration, and mental/behavioral health.
Brennan serves as a research associate for the Child and Family Development practice. Currently, she supports the Maternal, Infant, and Early Childhood Home Visiting (MIECHV) Technical Assistance Resource Center, working with awardees on data, continuous quality improvement, and evaluation. Through the California Home Visiting Coordination project, she provides technical assistance to counties on integrating home visiting into coordinated early childhood systems of care. Brennan also supports a project on Measuring Implementation Quality in MIECHV Program-Funded Evidence-Based Home Visiting Programs. In that role, she conducts comprehensive literature reviews to inform a conceptual framework for program quality.
Prior to joining JBA, Brennan worked as an analyst for the Louisiana Bureau of Family Health's MIECHV program and as an evaluation coordinator at the Louisiana Public Health Institute. As a consultant, she spearheaded Louisiana's 2020 statewide needs assessment as required by MIECHV. Brennan received an M.P.H. in maternal and child health/monitoring and evaluation from the Tulane University School of Public Health and Tropical Medicine.