People
Erin Morehouse, M.P.H.
Research Associate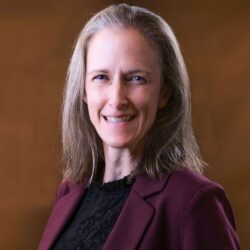 ​Erin Morehouse has nearly 15 years of experience in program evaluation, data reporting and dashboard development, technical assistance and training, data analysis, data systems development, and data management.
She currently supports a number of JBA projects, including—
Cross-Center Evaluation of the Child Welfare Capacity Building Collaborative
Identification and Care of Children With Prenatal Alcohol and Other Drug Exposures: Prevention Strategies
Technical Assistance on Evaluation for Discretionary Grant Programs
She contributes to JBA's Diversity, Equity, and Inclusion Initiative by updating the internal staff toolkit and developing related trainings and resources.
Prior to joining JBA, Morehouse worked as a program officer for the Grant Management Solutions project, which provided short-term technical support to countries fighting AIDS, tuberculosis, and malaria. She received an M.P.H. from the Boston University School of Public Health.