People
Heather Johnson, M.P.H.
Research Associate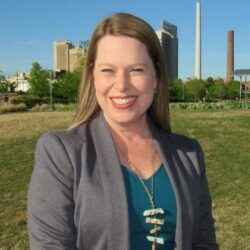 Heather Hudspeth Johnson has 8 years of experience planning, implementing, and evaluating maternal and child health programs. She has worked on numerous projects in the areas of home visiting and maternal and child health. Her areas of expertise include program evaluation, data collection and analysis, and continuous quality improvement.
Currently, Johnson supports the Home Visiting Applied Research Collaborative's work to advance precision home visiting. She also serves as the universal technical assistance specialist on the Support for MIECHV Program Awardees to Build Capacity for Performance Measurement and Continuous Quality Improvement project. In that role, she supports home visiting program awardees in building capacity for performance measurement and continuous quality improvement.
Prior to joining JBA, Johnson worked as the home visiting data and implementation team lead and as the director of continuous quality improvement for the state of Alabama's home visiting programs. She received an M.P.H. in 2013, and is a doctoral candidate in the Department of Health Care Organization and Policy/Maternal and Child Health at the University of Alabama at Birmingham School of Public Health.