People
Melina Salvador, Ph.D.
Senior Research Associate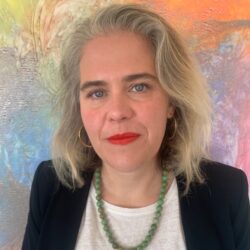 Melina Salvador has more than 15 years of experience planning, implementing, and researching mental health, substance abuse, and early childhood programs. She is a medical anthropologist specializing in ethnography, other qualitative and mixed methodologies, and community engagement.
Salvador leads the qualitative data efforts for the Multisite Implementation Evaluation of Tribal Home Visiting project. As a qualitative methods and capacity building specialist for the Tribal Evaluation Institute, she supports tribes and tribal organizations as they conduct continuous quality improvement, benchmark tracking, and rigorous evaluations for home visiting programs.
Prior to joining JBA, Salvador supported the use and evaluation of evidence-based programs for children and families experiencing disparities in New Mexico and the San Francisco Bay Area. She received a Ph.D. in medical anthropology from a joint program at the University of California, San Francisco and Berkeley and an M.A. in Latin American studies from the University of New Mexico.