People
Mallory Quigley Clark, M.P.H.
Senior Research Associate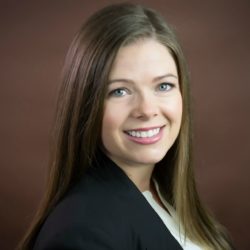 Mallory Quigley Clark has more than 10 years of experience planning, implementing, and evaluating maternal and child health programs. She has worked on numerous projects in the areas of home visiting and maternal and infant health, including prenatal substance use prevention and breastfeeding promotion.
Currently, Quigley Clark serves as the data technical assistance lead and as the Region VIII technical assistance specialist for the Maternal, Infant, and Early Childhood Home Visiting (MIECHV) Technical Assistance Resource Center. In these roles, she leads targeted and universal technical assistance on MIECHV data and performance measures and supports home visiting program awardees to build capacity for performance measurement and continuous quality improvement. She also supports an evaluation of the HealthySteps program designed to support healthy early childhood development, effective parenting, and school readiness. 
Prior to joining JBA, Quigley Clark worked as manager, director, and coordinator for a variety of programs at the Indiana State Department of Health. She also analyzed data and implemented national quality improvement efforts for the Nurse-Family Partnership National Service Office. She received an M.P.H. in social, behavioral, and community health from Indiana University.