People
Tammy Richards, M.Ed.
Senior Research Associate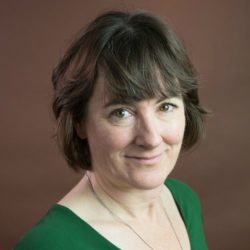 Tammy Richards has more than 20 years of experience in program evaluation, applied social science research, evaluation training, and technical assistance. Her expertise includes the study of the intersection of child welfare and substance abuse, development of conceptual frameworks to assess implementation and outcomes of organizational capacity-building efforts, evaluation design, literature reviews, mixed methods analysis, and dissemination of findings.
At JBA, she is a team lead for several projects, including the Prenatal Alcohol and Other Drug Exposures in Child Welfare, Cross-Center Evaluation of the Child Welfare Capacity Building Centers, and Understanding Judicial Decision-Making and Hearing Quality in Child Welfare projects. She also provides consultation on sampling, recruitment, and qualitative data collection in the context of child welfare for the Disease Control and Prevention (CDC) Formative Research on Opioids and Their Impact on Children, Youth, and Families Project.
Previously, Richards was a research associate and analyst for the University of Southern Maine, Muskie School of Public Service, directing and conducting program evaluations of child and family services. Before her positions in research and evaluation, she provided direct services to adolescents, youth in foster care, adults with dual diagnoses, and domestic violence survivors. Richards received an M.Ed. in psychology from Antioch University New England.