News

|

February 3, 2020
JBA Active in 2020 National Home Visiting Summit
JBA staff played an active role in the 2020 National Home Visiting Summit, sharing information from multiple JBA efforts to build home visiting research and knowledge. The Ounce of Prevention Fund hosts the annual summit in Washington, DC, to advance home visiting as a key component of early childhood systems. This year's event took place January 29–31.
Members of the JBA team participated on behalf of several projects: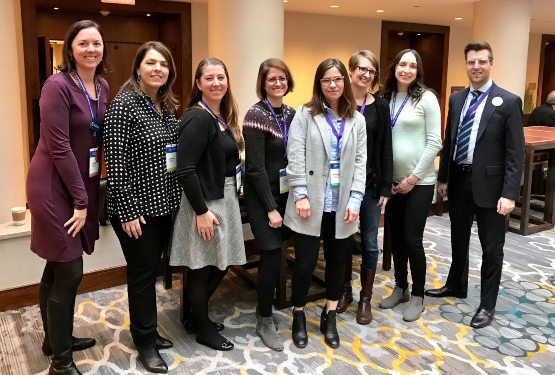 HARC also organized two pre-summit events with an emphasis on precision home visiting research. A preconference workshop held January 28 offered attendees a space to discuss their emerging research ideas. The January 29 Collaborative Science of Home Visiting meeting included panel presentations by HARC members already using innovative research methods and general HARC updates.