People
Mariel Sparr, Ph.D., M.A.
Senior Research Associate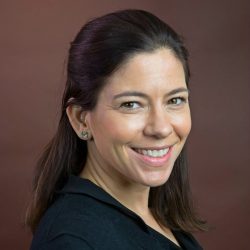 Mariel Sparr has nearly 15 years of experience in program evaluation, applied research, and research methodology. Her technical skills include quantitative and qualitative research methodologies, measurement, evaluation, data management, and statistics. Her areas of expertise include prevention programs, early childhood education, child development, educational psychology, afterschool programs, and family risk and adversity—with an emphasis on evaluating home visiting programs.
Sparr serves in different capacities for several JBA projects:
Assistant project director for Improving Programs, Policies, and Services to Promote Healthy Development in Middle Childhood in Afterschool Settings

Technical assistance coordinator for 

Design Options for Home Visiting Evaluation

Task lead on the

National Home Visiting Resource Center

Study team member for Research to Strengthen Home Visiting Impact on Parental Engagement in Children's Education: Home Visitor Training to Improve Communication Quality
Prior to joining JBA, Sparr was a research associate at Erikson Institute. She received a Ph.D. in child development from Erikson Institute/Loyola University and an M.A. in educational psychology from the University of Nebraska.