People
Alexandra Joraanstad, M.S.
Research Associate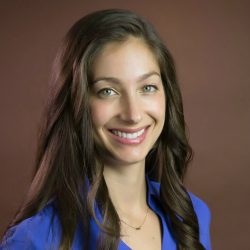 Alexandra Joraanstad has more than 10 years of experience conducting social services evaluation research, with a focus on programs serving parents and children from birth to age 5. Her work has primarily concentrated on implementation and outcome evaluations of evidence-based home visiting programs.
At JBA, Joraanstad assists the National Home Visiting Resource Center project, working with national home visiting models to collect, clean, and analyze data for the project's flagship yearbook. She is conducting a literature review for the Supporting Family Economic Well-Being Through Home Visiting project and developing a reflective supervision measure for the Supporting and Strengthening the Home Visiting Workforce project.
Joraanstad has also provided research, writing, and fact-checking support for several home visiting projects, including—
Home Visiting Applied Research Collaborative
Multisite Implementation Evaluation of Tribal Home Visiting

Family-Level Assessment and State of Home Visiting

Mother and Infant Home Visiting Program Evaluation

(MIHOPE)

MIHOPE-Strong Start

MIHOPE Baseline Report to Congress
Prior to joining JBA, Joraanstad worked on a state-level evaluation of evidence-based home visiting programs. She received an M.S. in public health from the Johns Hopkins Bloomberg School of Public Health.