People
Lance Till, M.S.
Associate Director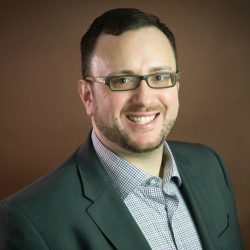 Lance Till has more than 15 years of experience working in evaluation, program planning, and early childhood systems of care. He brings to JBA expertise in program evaluation, logic modeling, performance measurement, evaluation training and technical assistance, and collaboration with evidence-based home visiting programs.  
Till currently leads a project that aims to establish fidelity metrics and performance measures, develop an implementation guide, and conduct evaluation activities for the HealthySteps program. He also works on a number of JBA's home visiting projects, including Design Options for Home Visiting Evaluation and the Home Visiting Applied Research Collaborative.
Till was previously the project manager for the HealthySteps Implementation and Outcome Study and served as a site liaison for the Mother and Infant Home Visiting Program Evaluation (MIHOPE) and MIHOPE-Strong Start.
Prior to joining JBA in 2011, Till managed the Palm Beach County Healthy Beginnings System of Care and conducted research and evaluation on several Florida-based child and family development projects. He received an M.S. in health communication from the University of Iowa.