People
Patrice Cachat, M.S.W.
Research Associate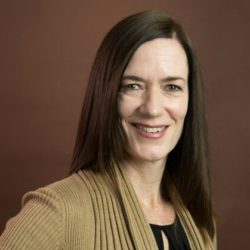 Patrice Cachat has more than 17 years of experience in child and family services with extensive knowledge in child welfare and protection and child and adolescent mental health. She also has direct experience providing assessment, clinical, and crisis intervention services; developing and managing a network of community providers; and managing contracts.
Cachat currently works as a research assistant on the Design Options for Home Visiting Evaluation project. In this capacity, she assists in the implementation of a multi-phased, systematic review of home visiting and cost analysis literature to determine the feasibility of conducting return on investment analyses. She also conducts semistructured interviews and analyzes qualitative data for the Family-Level Assessment and State of Home Visiting project.
Previously, Cachat worked as a site liaison for the Mother and Infant Home Visiting Program Evaluation (MIHOPE)​​​ and MIHOPE-Strong Start projects​ and coded qualitative surveys on the Fussy Baby Fidelity Study​.​​ She conducted qualitative interviews for the Implementation Evaluation of Palm Beach County's Nurse-Family Partnership Program and abstracted data for two meta-analyses. Most recently, Cachat conducted observational coding of home visits and contributed to the Improving Programs, Policies, and Services to Promote Healthy Development in Middle Childhood in Afterschool Settings project by conducting site visits, interviews, observations, and qualitative analysis.
Prior to joining JBA, she was director for The Home For Little Wanderers Commonworks Program in Boston. She received an M.S.W. from Boston University.