People
Amanda Thomson, M.P.P.
Research Associate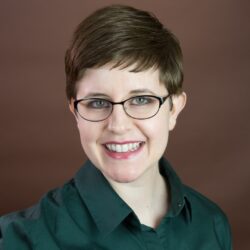 Amanda Thomson has nearly 10 years of experience in social science research, program evaluation, and technical assistance. She is trained in public policy methodologies, including survey methodology and evaluation. She has experience collecting quantitative and qualitative data and providing technical assistance on evaluation readiness, including theory of change and logic model development, fidelity tools, and data collection.        
Thomson is the emerging model data coordinator for the National Home Visiting Resource Center, working with models to collect, clean, and analyze data for the project's flagship yearbook. She conducts evaluations and provides technical assistance to build internal evaluation capacity for two projects: Formative Evaluation of the FOCUS+ for Fathers Program and Generation Hope.
Thomson received an M.P.P. in public policy methodologies from George Mason University.