People
Chi Connie Park, Ph.D., M.A.
Senior Research Associate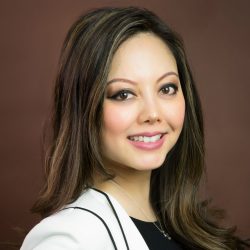 Chi Connie Park has more than 13 years of experience in applied social science research design, program evaluation, and capacity building in the areas of child welfare, mental health, systems of care, fatherhood, community and organizational development, and program evaluation.
At JBA, Park has worked on a number of projects, providing technical assistance in the areas of cost analysis, social network analysis, qualitative and multivariate data analysis, evaluation design, outcomes measurement, and evaluation reporting.
She currently serves as a tribal evaluation liaison for the Children's Mental Health Initiative National Evaluation and the cost study lead for the Evaluation of the Capacity Building Collaborative. For the Design Options for Home Visiting Evaluation project, she leads a multi-phased, systematic review of home visiting and cost analysis literature to determine the feasibility of conducting return on investment analyses. 
Park received a Ph.D. in community psychology and an M.A. in psychology from Wichita State University.