People
Julie Leis, Ph.D.
Senior Research Associate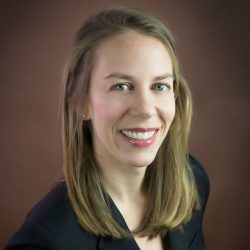 ​Julie Leis has more than 14 years of experience in applied research and program evaluation in the areas of home visiting, mental health, and child development. She brings to JBA technical expertise in program evaluation, research design and measurement, data collection and analysis, and evaluation technical assistance.
Leis currently serves as a technical assistance liaison for the Design Options for Home Visiting Evaluation project. She also works on the Family-Level Assessment and State of Home Visiting project and an evaluation of the HealthySteps program designed to support healthy early childhood development, effective parenting, and school readiness.
Previously, Leis was a Society for Research in Child Development Fellow at the Office of Planning, Research and Evaluation in the Administration for Children and Families. As a fellow, she provided leadership and oversight on projects related to healthy marriage and responsible fatherhood, home visiting, Head Start, and Early Head Start.
Leis received a Ph.D. in public health with a concentration in mental health from the Johns Hopkins Bloomberg School of Public Health.