People
Susan Zaid, M.A.
Director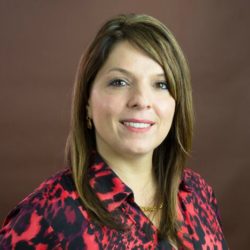 Susan Zaid brings more than 19 years of experience in program evaluation, applied social science research, and evaluation technical assistance in the areas of home visiting, prevention services, and child welfare. 
She contributes in-depth knowledge of home visiting programs to several projects and has direct experience supervising and managing day-to-day operations of a large-scale home visiting technical assistance project. Currently, she serves as the co-project director of the Family-Level Assessment and State of Home Visiting project.
Zaid has evaluated programs in the areas of foster care, adoption, child abuse and neglect, and family preservation. Additionally, she has designed and monitored adherence to implementation plans for several home visiting programs. She is proficient in designing surveys, developing data management systems and protocols, developing data collection interview tools and protocols, conducting interviews and focus groups, and performing cost analyses on home visiting programs.
Zaid received an M.A. in sociology from the University of Houston.