People
Susan Zaid, M.A.
Director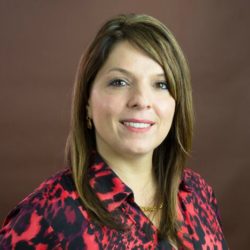 Susan Zaid brings more than 20 years of experience in program evaluation, applied social science research, and capacity building evaluation technical assistance in the areas of home visiting, early childhood systems coordination, maternal and child health, prevention services, and child welfare. She contributes in-depth knowledge of home visiting programs and early childhood systems to several projects and has direct experience supervising and managing day-to-day operations of large-scale home visiting technical assistance and evaluation projects.
Currently, Zaid serves as the JBA lead for the Maternal, Infant, and Early Childhood Home Visiting (MIECHV) Technical Assistance Resource Center—directing the project's MIECHV Evaluation Coordinating Center—and as project co-director of the Family-Level Assessment and State of Home Visiting project. Responsibilities include ensuring overall quality and timeliness of project deliverables, serving as a point of contact for federal staff, providing guidance for project tasks, monitoring task activities by project staff and consultants, and facilitating meetings with the project team and federal staff. Zaid also serves as the senior advisor for the Early Childhood Systems Technical Assistance and Coordination Center, where she provides leadership and contributes expertise in implementing large-scale projects.
Previously, Zaid was project director of the Design Options for Home Visiting Evaluation project and the JBA lead on the Support for MIECHV Program Awardees to Build Capacity for Performance Measurement and Continuous Quality Improvement project. In that role, she provided capacity building support to a cluster of grantees with varying levels of capacity. The project provided tailored technical support to meet needs in diverse areas such as evaluation, performance monitoring, continuous quality improvement, and selection or refinement of data systems to assist with data collection and management.
Zaid has evaluated programs in the areas of foster care, adoption, child abuse and neglect, and family preservation. She has also designed and monitored adherence to implementation plans for several home visiting programs. She is proficient in designing surveys, developing data management systems and protocols, developing data collection interview tools and protocols, conducting interviews and focus groups, and performing cost analyses on home visiting programs.
Zaid received an M.A. in sociology from the University of Houston.