People
Colleen Morrison, Ph.D.
Research Associate
​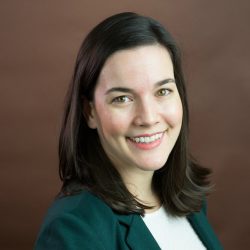 Colleen Morrison has more than 8 years of experience in program evaluation and applied developmental research. Her areas of expertise include early childhood education and maternal and child health.
Morrison currently supports research and evaluation activities for the Improving Programs, Policies, and Services to Promote Healthy Development in Middle Childhood in Afterschool Settings project and an evaluation of the HealthySteps program. She also provides technical assistance on the Design Options for Home Visiting Evaluation project.
Prior to joining JBA, Morrison was a research associate at the Center for Early Childhood Education and Intervention at the University of Maryland, College Park. She received a Ph.D. in human development and quantitative methodology from the University of Maryland.